There are some file formats generated in the same folder after we textured the model.
If we want to check the textured model, we should open this file format: name_fuse_mesh_tex.***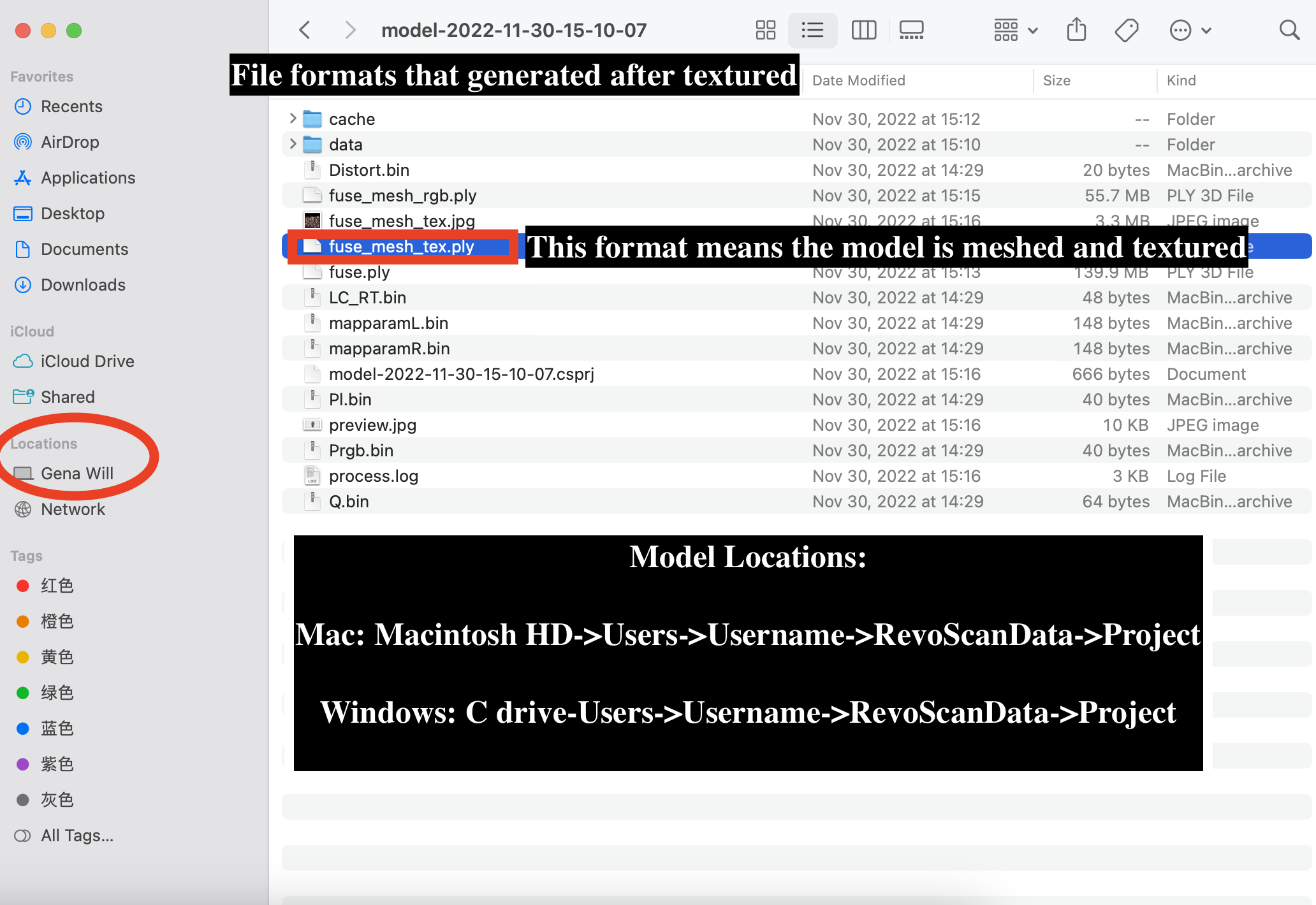 Let's take Meshlab as a reference.
To view a textured model in Meshlab, we should open the file NAME_mesh_tex.*** and set the Shading as None, Color as Face.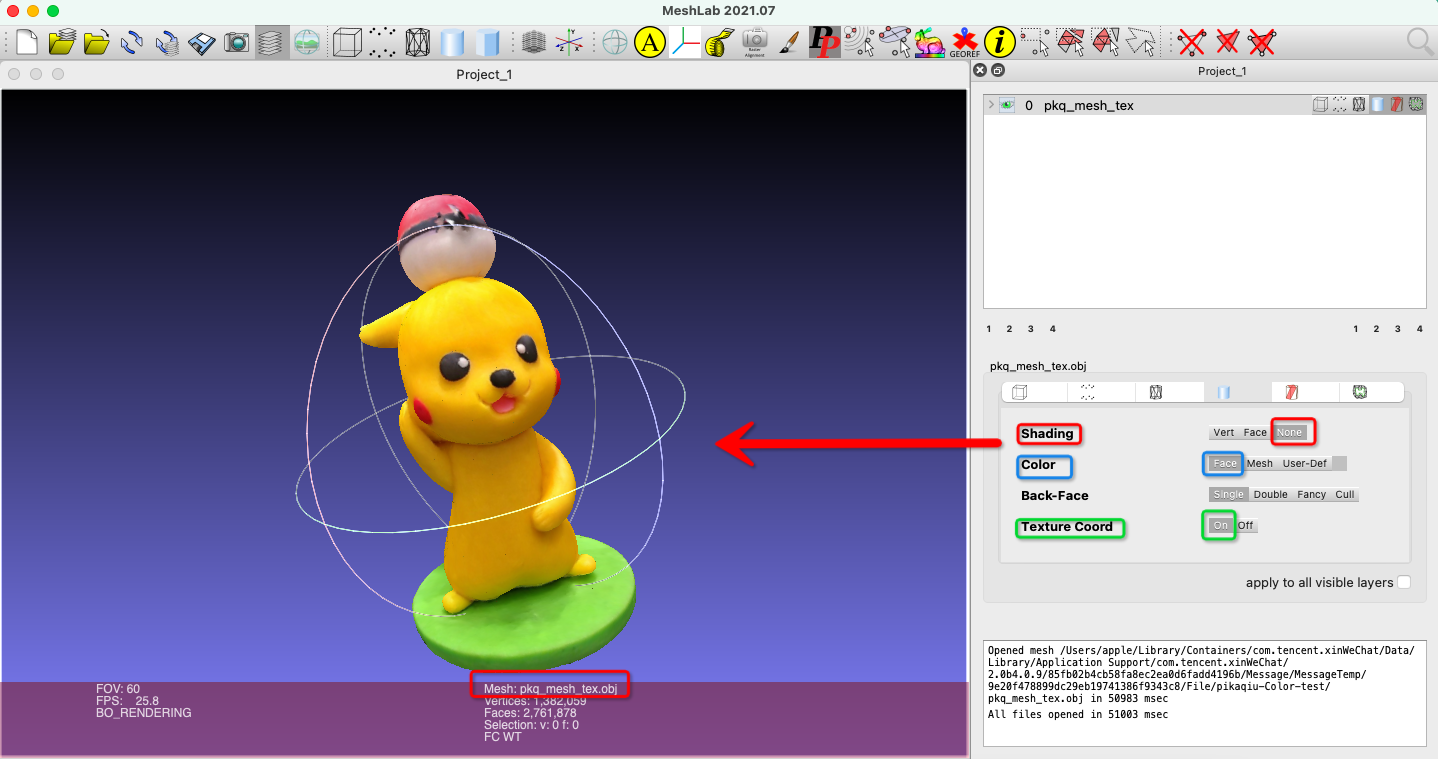 And then we will see the exact color of the model we've seen in Revo Scan after textured.