Large Turntable Specifications:
Power Output: 24V/3A
Dimensions: (H) 100mm X (D) 502mm
Speed: 35 - 90 Seconds per Rotation
Max Load: 200kg
Product Gross Weight: 7kg
Control Method: Via Remote Controller / APP
Rotation Control: Direction, Speed, and Start/Pause
Noise: ≤55 (DB)
Main Materials: ABS+PC
Please watch this video to use the Large Turntable.
Except for using the Remote Controller which comes with the Large Turntable, you can also download the app Revo Assistant on your phone to use the Large Turntable.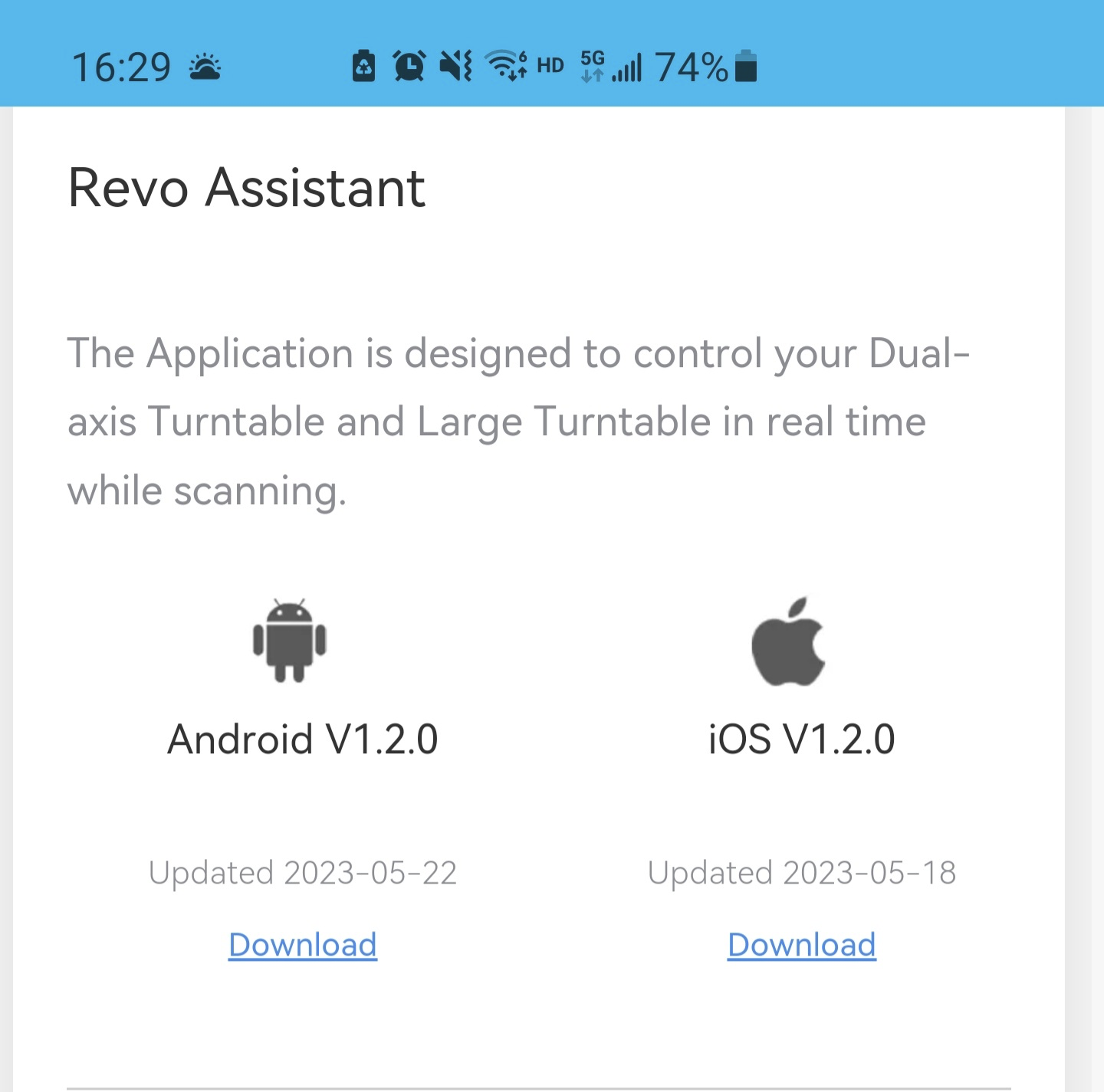 Troubleshooting:
If the Large Turntable fails to operate after being powered on, you may consider the following steps:
1. Kindly verify that the power plug is securely connected to the turntable.
2. Please ensure that the white tape has been removed from the Remote Controller.
3. As a potential solution, you could try tilting the Large Turntable 90 degrees and then placing it back down again.
4. Please use the Revo Assistant app to control the Large Turntable and see if it works.
Please note, if the issue persists, please contact customer@revopoint3d.com for further solutions.