The 2-in-1 cable is for connecting to an Android device. To use it for mobile scanning, connect the USB Micro USB end to the scanner, the Type-A end to a power bank, and the Type-C end to your Android phone.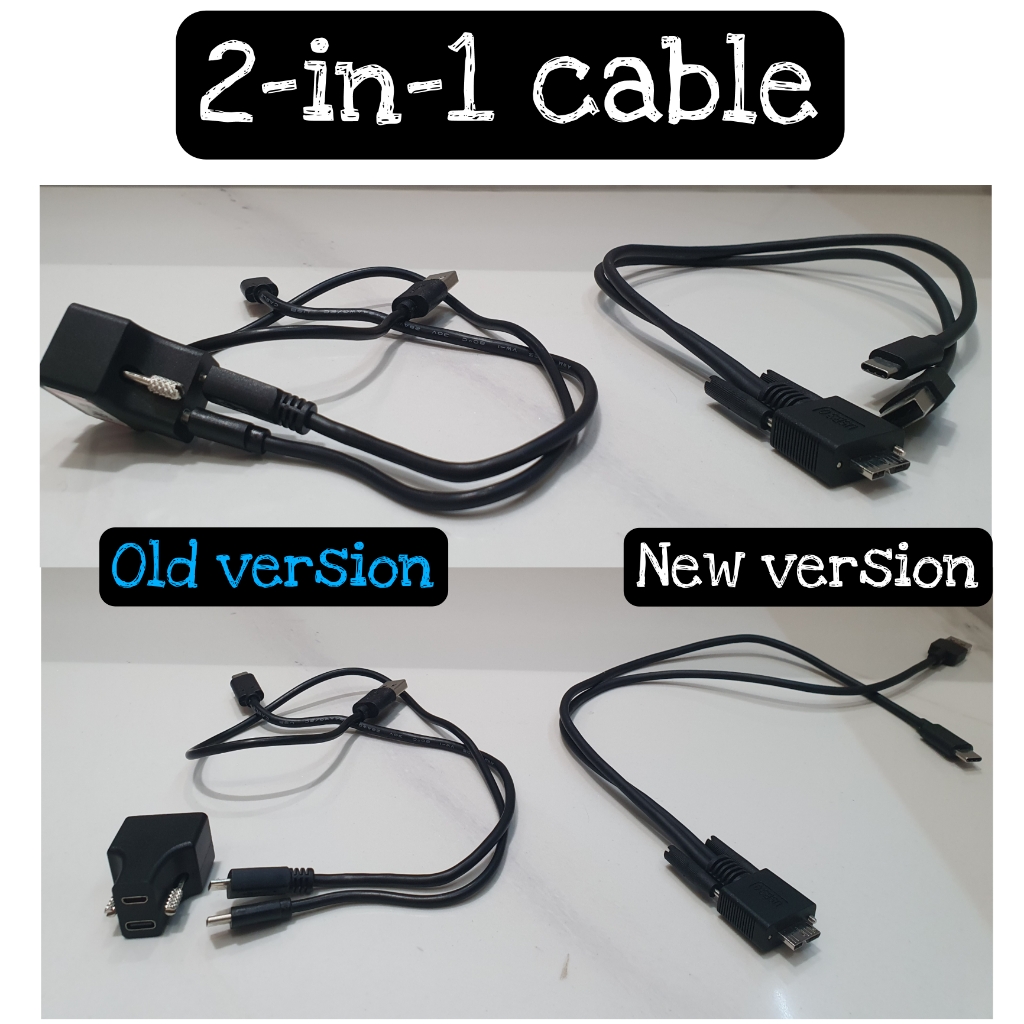 Please watch the video from 1:37 and find out how it works with the scanner and the Android phone:
https://www.youtube.com/watch?v=GCF72QsNyeE
Does it work with iPhone?
No, we don't have USB support for iPhones at the moment. Only Wi-Fi mode is available for iPhones.
It shares the same process but leaves alone the type C end.